I have Scottish roots on my father's side of the family. We are descended from Scottish gypsies on his father's side and coal miners on his mother's side. I had an extensive family tree for the Fall family in America when I contacted Donna. She was instrumental in helping me research the family tree in Scotland and organizing an itinerary which allowed me to visit the places my family had lived, such as Kirk Yetholm, Dunbar and Edinburgh. She was helpful with genealogical research at Register House in Edinburgh and I am deeply indebted to her for putting me in touch with my ancestors.
Mrs. Donna Cooper undertook to research my family's lineage at my request, and I must state that I am extremely pleased with the results. Her thorough research and attention to detail is unmatched. I was supplied with copies of birth and death certificates, the will and testament of my great-grandfather, the coroner's report on my father's accidental death as well as grave site and cemetery photographs and the locations of where my ancestors had lived. At the beginning of the project I had no idea of the extent to which Mrs. Cooper would go to complete her research. I am very, very satisfied with her services.
I asked Donna to investigate some mysteries in my family history some years ago. The end product was fascinating, enlightening but above all produced information that none of my (large) family had ever guessed. Apart from the routine searches of my ancestors she focused on my mother's middle name "Cosier" and after some painstaking work revealed a wonderful story involving the French butler, of thwarted love in Edwardian Britain and a tragic end in the battlefields of the Somme. If you think nothing ever happened in your family think again and perhaps Donna might just prove you wrong.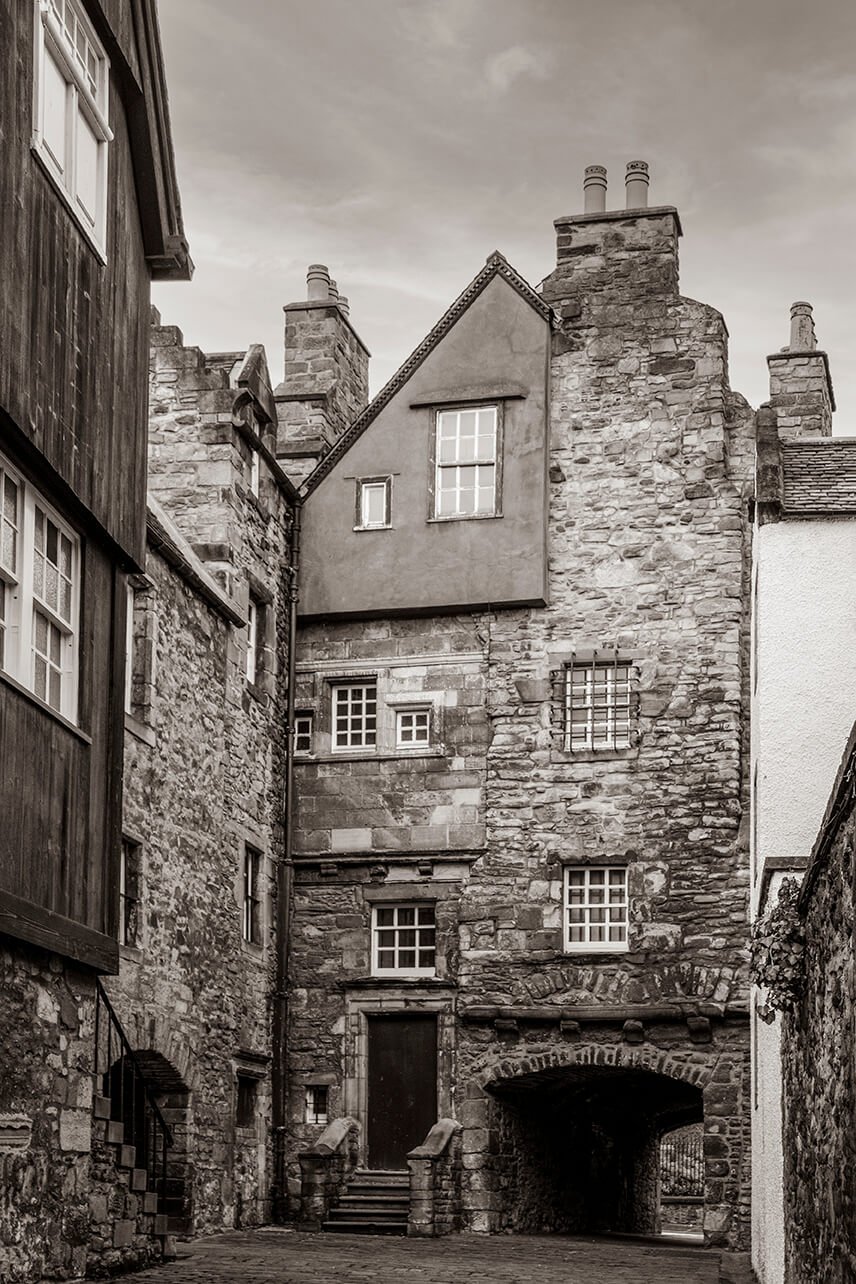 Like most people I knew a little about my living  relatives but had no knowledge further back than my grandparents. As a family we had laughed at my father's story of his relatives "the Border horse-thieves". Donna persuaded me she could trace my family further back than my grandparents, and perhaps scotch my father's story. She discovered that my father's side of the family had lived in Edinburgh's Old Town. The Old Town, then, was notoriously poor with overcrowding and disease being rife. My great-great grandmother had lived there all her life. Her occupation was recorded as "spirit dealer". I would guess that was "spirit" of the alcoholic kind! She married no less than three times, each time out-living her present husband. Presumably before the welfare state she needed a breadwinner to provide for herself and her children. Donna discovered that my great-grandfather had indeed been a horse trader, with horses stabled in High School Yards in the centre of Edinburgh. This was fascinating stuff. My ancestors were living and breathing and a part of the social history of Edinburgh at that time. I felt at all times that Donna was as excited by these ancestors of mine as she was by her own. She has fired me with enthusiasm. Now I need to find out more about life in Edinburgh around the time of my great-great-granny. I must now also visit rural north east Scotland to find the strange-sounding place names where my forebears on my mother's side of the family had lived. 

Exciting stuff.

Thank you Donna. 

Joyce Nicol Edinburgh
Your First Stop To Find Your Scottish Roots, Scottish Ancestry, Scottish Genealogy And Scottish Family Tree.